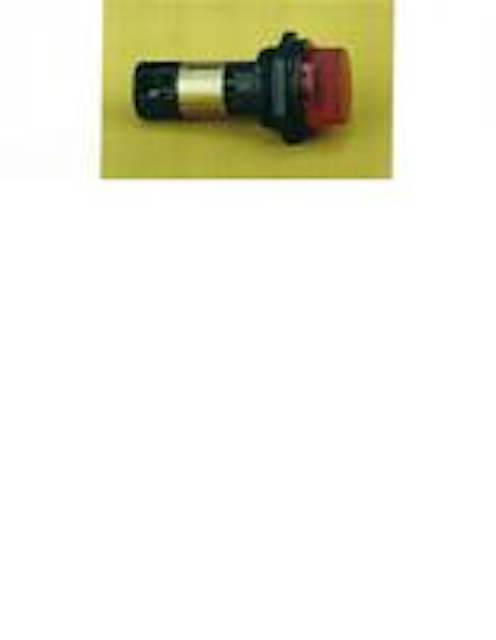 Date Announced: 01 Aug 2005
BINAY's Omnivolt (Wideband) Series of Integral LED Module provides a universal single-point wideband (24VAC/DC – 240VAC/DC) solution for LED pilot light indication in electrical control panels
The BINAY Omnivolt Series range of LED Modules is backed by the BINAY reputation for quality, innovation, and reliability, and provides a universal indication solution for various electrical control and indicator applications.
BINAY Omnivolt Series LED Modules offer the following special features:
1. Wideband operation at any voltage from 24VAC/DC to 240VAC/DC
2. Light Intensity and current rating remain constant over the entire range as above
3. The same LED Module can be operated on either AC or DC
4. Inbuilt-Low Voltage Glow Protection (LVGP) for preventing false ghost indications due to induced leakage voltages in power lines
5. Compact design
6. A long life of 1,00,000 hours (11 years, calculated on a continuous burning basis)
7. Low current consumption
8. Solid-state reliability
9. Shock-proof, vibration-resistant construction
10. High MTBF (Mean Time Between Failures)
As a result of its flexible operating parameters, the Omnivolt Series provides a single-point universal LED-based solution for pilot light indication in electrical control panels, with the following user benefits:
● Reduced inventory and stocking costs (universal voltage operation – same LED Module operates at any voltage over a wide range)
● Simpler ordering specifications
● Decreased procurement overheads
● Provides a simplified design approach
BINAY Omnivolt Series LED Modules are available for use in industry-standard 22.5mm, 25.5mm, and 30.5mm diameter panel cutout sizes, and in all colours (red, green, blue, yellow, amber, orange, pure white, blue-green, pure-green, and violet/purple).
All Omnivolt Series LED Modules utilise standard industrial grade LED chips and associated internal components, and are burnt-in (aged) for 12 hours after production quality tests.
Contact
Binay Opto Electronics Pvt. Ltd. An ISO 9001:2000 Company 44 Armenian Street Calcutta 700 001, India Telephone: +91 (33) 2242-9082, 2210-3807, 2210-2039 Fax: +91-33-2242-1493
E-mail:binay@vsnl.com
Web Site:www.binayLED.com