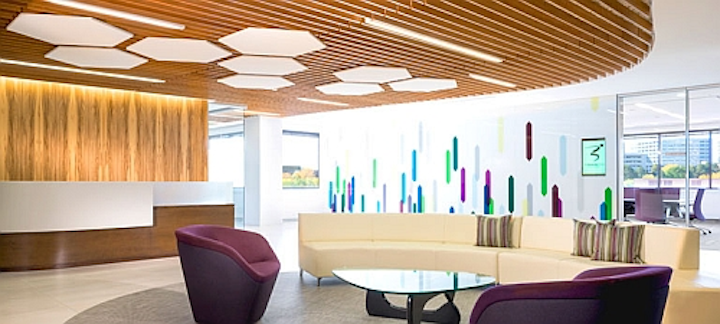 The start of every New Year is a time for building owners, managers, and homeowners to make the improvements or upgrades they've been considering for weeks, months, or maybe since last New Year. In 2017, lighting controls, shading, and building systems technologies made great strides in areas of human-centric lighting (HCL), user experience, mobility, integrated shading and lighting, and more.
With 2018 as a fresh start, many spaces from classroom to conference room or home entertainment areas can benefit from the latest solutions to make sure resolutions are realized. Precise command of lighting — artificial and natural — in spaces is a critical function that can drastically improve the efficiency, comfort, and desirability of a building or home.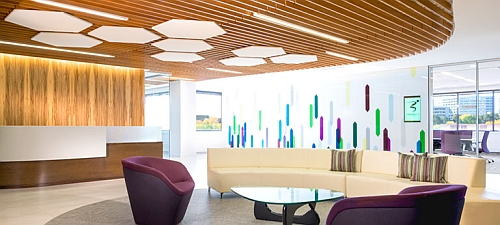 Digital lighting advancements. Last year, major developments in advanced digital lighting capabilities like HCL and wireless controls were announced. In 2017, HCL solutions were introduced from Legrand with the promise to make it simpler to control lighting, including dynamic white and color temperature using circadian or custom schedules and preferences in commercial and residential environments. As the science and technology around human-centric lighting develop, the focus today is delivering the highest-quality tunable color lighting for visual comfort.
Integrated lighting and shading. Optimized lighting means being able to provide the right amount of light to help people accomplish their tasks, keep energized, or be more relaxed and comfortable, which is why integrated lighting control and shading solutions have become important. Shades are a big part of daylighting strategies too, not only helping to improve occupant comfort but increasing energy savings by reducing the use of generated lighting in spaces. Knowing how and when to light a space are equally important.
Future-proofing buildings. In the area of codes, Michigan and Florida in 2017 were among the states to update commercial lighting code requirements. More changes are on the horizon across the country. When updating facilities this year, be sure to work with a lighting engineer, specifier, and manufacturer to make sure that all new products are not only code-compliant now, but are flexible to adapt to code changes in the future.
User experience. Throughout the major phases of any lighting project — from design, project mobilization, and installation to first use — bringing great user experiences to everyone involved in the project through reliable products, services, and resources is an imperative. Trends in user experience include lighting as a service and development of intuitive, easy-to-use interfaces in the commercial space.
In 2018, the advancement of lighting controls, shading, and building automation technologies will provide the simplicity end users (building owners, facility managers, and occupants) want with the scalability and adaptability for the changing needs for any space.
DANIELLE JACKSONis director of marketing communications, Legrand Building Control Systems.