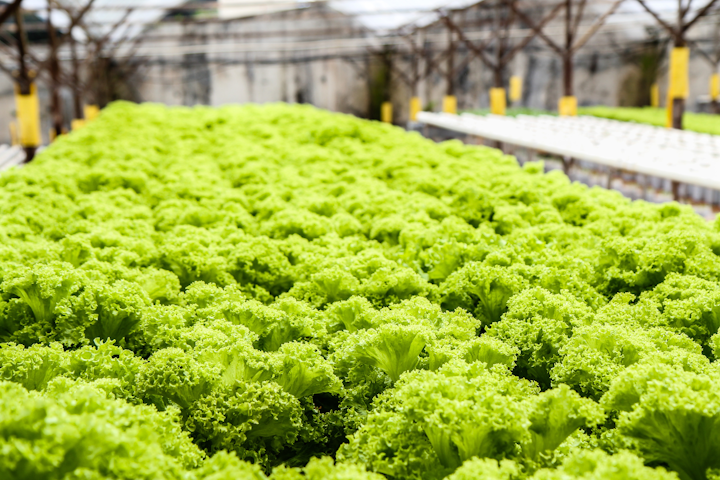 I don't believe there's any doubt that LED-based solid-state lighting (SSL) is making a move on the horticultural technology sector, nor do I think that anyone would argue that the future of farming is a high-tech enterprise. There is so much product and process evolution happening; it seems like the lighting industry can't go wrong in placing investment dollars into horticulture. I'm calling an end to the "trend" label on horticultural SSL — it's happening, however deliberately paced it may be. According to data presented at our fall HortiCann Light + Tech conference, the US Department of Energy (DOE) had reported only 2% penetration of LEDs in lit greenhouse space in the US in 2017. The following year, our sister business Strategies Unlimited reported in its "Horticultural Lighting: Market Analysis & Forecast 2018" that LEDs would penetrate 30‒40% of the greenhouse lighting market by 2022 (which admittedly accounts for global data but is still a compelling figure).
That's not to say that we've got it all figured out. To the contrary — there is still plenty to be revealed. To that point, I've collected what I think are some of the most predictive insights offered up in the program from the HortiCann Light + Tech conference. (I'll do my best not to step on the toes of my chief editor, who will detail more in a feature-length article.)
Energy reduction remains a priority value proposition in this application.
Businesses around the globe are evaluating their sustainability practices. And while agriculture and horticulture are a boon to the global food supply, they do take an enormous toll on resources. Keynoter Neil Mattson of the Cornell University GLASE (Greenhouse Lighting & Systems Engineering) Consortium outlined the alarming stats: Without the use of LED lighting in controlled environment agriculture (CEA), US electricity consumption is expected to increase from 6 TWh in 2017 to 33 TWh in 2025 — the equivalent of building six new large power plants. But by adopting LEDs, he said, growers have the potential to reduce that consumption by 40%. And data from scaled experimental installations will help in engineering quality systems that allow grower operations to reap these rewards.
Whatever your stance, cannabis is a cash crop.
We're not interested in making a judgment on the usage of cannabis — medicinal or recreational, it's not our purview. The laws are what they are and they are in flux with respect to the US in particular. As long as cannabis represents a legal commercial opportunity, we and many business analysts will continue scrutinizing the economic viability of supporting systems and technologies. As Maury Wright presented in the updated market data on behalf of Strategies Unlimited, the North American LED lighting market for cannabis is anticipated to grow from just under $72M to more than $287M by 2023.* [CORRECTED]

Artificial intelligence connects all the science and hardware for optimal farming.

What good will custom light recipes, light dosing, and pathogen control discoveries be without a centralized way to manage them? Indoor agriculture won't progress to scale without intelligent sensing, software analytics, and automation to maximize operations. Shivangi Arvind of AgEye elaborated on this "Artificial Intelligence of Things (AIoT)" in her presentation, where she explained how connected, integrated lighting systems, sensors, and controls can deliver dynamic light spectrum by learning how plants respond and not only reacting in turn to manage all the environmental variables but providing feedback for inventory management.
There's plenty to increase your knowledge base coming soon in our full-length feature — from new concepts in SSL design, spectral manipulation for plant characteristics, what constitutes quality of light in horticultural SSL, leveraging utility and product qualification programs, and more. In the meantime, start thinking about what you might present to your peers at the 2020 HortiCann Light + Tech conference; the call for proposals will open soon!
*Updated Jan. 6, 2020 9:24 AM for correction to millions, not billions. Thank you, Maury, for catching that wild typo on my part!