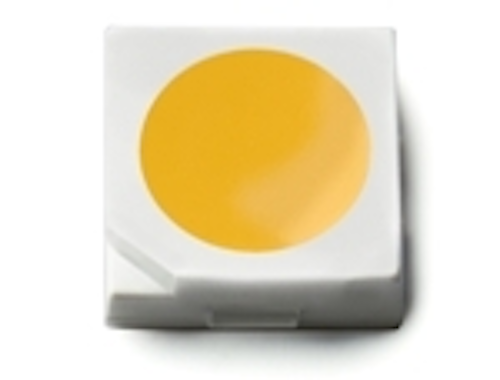 Download the issue or view the Ezine edition
.
+++ Cover +++
GE Lighting's Albeo business unit supplied the high-bay lighting installed in the Dee Events Center that's expected to save Utah's Weber State University about $40,000 in energy costs annually, and reduce maintenance costs for the difficult-to-reach fixtures (see page 7).

+++ Features +++
THE LED SHOW PREVIEWConference will include LED technology and standards updates
Maury Wright previews conference sessions and projects that a lively debate will take place on LED component trends, and that standards and regulatory discussions will prove very informative to SSL industry players.
LIGHTING
Matching SSL and control technology remains a challenge
Ethan Biery explores the state of the industry for LED dimming and control and recommends the paths for success to lighting specifiers.


REGULATIONS
Standards emerge specifically for SSL test methods
European standards, driven primarily by the IEC, increasingly address safety and performance issues that are specific to LED-based lighting, explains Pasi Orrevetelainen.


ASSEMBLYCOB LEDs simplify SSL manufacturing, drive broader deployment
Dense LED arrays can reduce the design complexity and manufacturing cost of solid-state lighting products and ultimately help solve the global energy crisis, writes Ron Weber.
AUTOMOTIVELEDs light the road ahead in automotive applications
Morand Fachot explains that international standards and evolving LED technology are set to play a key role in the widespread transition to solid-state lighting in automotive applications.
MANUFACTURINGImprove LED manufacturing via in-line monitoring and SPC
In-line monitoring of defects on LED wafers allows manufacturers to understand which defects impact yield and to apply that information in a constant effort to improve yield, explains Steven Chen.
DESIGN FORUM
Dimming multiple LED strings enables color-tunable luminaires
David Zhang explains that you can use analog dimming, PWM dimming, or a mix of the two to achieve color-mixing SSL products with the application dictating the best choice.


LAST WORDMyth busting as it relates to LED tubes
Charlie Szoradi, CEO of Independence LED, states that it's only a question of when the time is right to install LED tubes in place of fluorescents and not if it's the right retrofit path.


+++ Columns/Departments +++
COMMENTARY
Less may become more in SSL product lifetime
NEWS + VIEWS
GE supplies Albeo high-bay LEDs for Weber State Dee Events Center
MaineDOT installs high-mast LEDs
Panasonic expands LED business in Asia
RPI integrates LED emitters with on-chip electronics
Luminus Devices announces merger with Sanan subsidiary Lightera
Seattle startup looks to replace rare earths with silicon nanoparticles
Fresh Market installs SSL chain-wide
Osram Sylvania and Comcast partner on adaptive home lighting
TSMC announces new packaged LEDs and COBs, and China market plans
FUNDING + PROGRAMS
Zhaga expands certification program, adds GLA liaison
USDA and SETi document UV LED benefits for fresh produce
DOE awards $10.1 million in new research awards
MSSLC will host annual meeting in September
EPA and Soraa spar on lamp efficacy