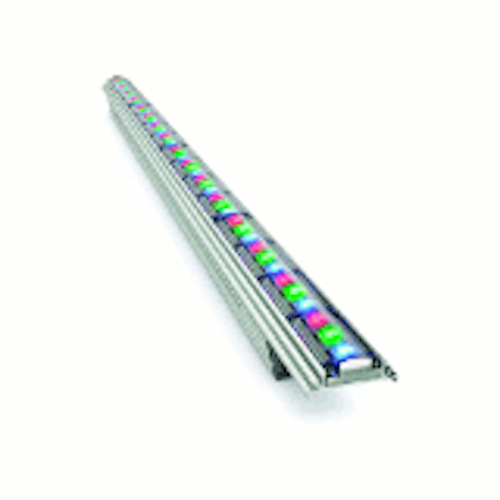 View the e-zine edition and download PDFs from the e-zine platform
.
+++ Cover +++
Soraa's violet-emitter-based solid-state lighting products produce the vibrant, natural colors that hospitality venue operators are seeking to replicate in more energy-efficient installations, such as the one at Hakkasan's restaurant in San Francisco (see page 9; image courtesy of Soraa).

+++ Features +++
CONFERENCES
SIL 2014 sets its sights on SSL evolution in global markets
The 15th annual Strategies in Light Conference and Exhibition will be held at the Santa Clara Convention Center in Santa Clara, California, on February 25–27, 2014. Ella Shum and Robert Steele discuss the conference theme for the event, which is "Exploring Global Opportunities for LEDs."


OPTICSReflectors and lenses vie for usage in SSL systems
LED point sources have fundamentally changed the optics industry, reports Marc Hübner, and developers working on SSL systems must consider both reflectors and lenses and match designs to the application at hand.
STANDARDSIES TPC considers LM standard for remote phosphor optics
Remote-phosphor technology offers potential advantages to SSL such as better color uniformity and maintenance, and, as Jianzhong Jiao explains, may soon have the benefit of an IES testing standard such as the LM-80 standard defines for LEDs.
MATERIALSQuantum dot technology progresses, ships in LED-backlit LCD TVs
Ken Marrin reports that quantum dots are poised to unleash high-color-gamut performance in LCDs, especially in TV applications, as materials manufacturers work through reliability, cost, and lifetime issues.
TECHNOLOGYMultifunctional optics open new SSL frontiers
Just adding illumination is no longer sufficient for lighting design. Lighting has become a design statement in itself, with directional and shapeable optics available today to save energy, reduce light pollution, and, as Caroline Hayes discovers, to add dramatic effect.
REGULATIONSThe IEC addresses characterization of the blue light hazard
Following a previous series of articles considering the evaluation of the photobiological safety of products comprising LEDs, Leslie Lyons provides an overview of a new approach adopted by the lighting industry to evaluate the retinal blue light hazard for which the advent of SSL has given some cause for concern.
DESIGN FORUM
Improve phase-cut dimming performance in LED luminaires
Adaptive algorithms in an LED driver will allow an SSL system design to work according to recommended dimming performance with a variety of phase-cut dimmers that leverage different dimming profiles, explains Tom Thornton.


LAST WORD
Refocus design challenges to move LED lighting forward
Brad Koerner, director of experience design at Philips Lighting, asks if R&D into sustainable materials and fabrication technologies could lead to radical cost reductions in the LED-based lighting industry.


+++ Columns/Departments +++
COMMENTARY
Rijksmuseum retrofit proves LEDs have arrived
NEWS + VIEWS
Soraa LEDs and MR16 lamps enhance dining experience
Lumenpulse relights MIT's Great Dome
AC LEDs: Thomas Research and Lynk Labs, TI, Seoul
Intematix and Philips Lumileds announce 203-lm/W module demo
Modules: Cree, Tridonic, Philips Lighting
Roal launches programmable driver at SIL Europe
LED drivers & controls: Dialog, TI
Packaged LEDs: Osram, Seoul, Lumileds, Cree, Luminus, Toshiba
FUNDING + PROGRAMS
DOE publishes LED PAR38 lamps report and subjective study
Lighting specifiers get DOE advice on dimming LEDs
Zhaga publishes new downlight and rectangular LED module specifications