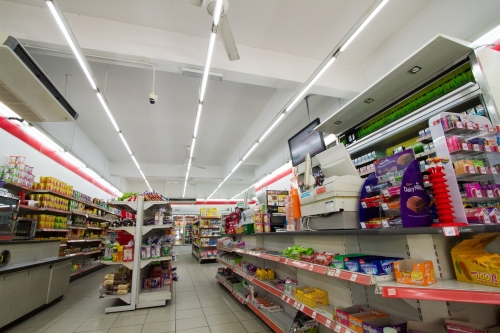 An SSL retrofit project involving more than 1700 7-Eleven stores across Malaysia will see the global retailer reap $2.4 million annually in energy savings.
GE Lighting has announced a major LED retrofit project that is underway in Malaysia and that will ultimately include more than 1700 7-Eleven convenience stores managed by local operator 7-Eleven Malaysia Holdings Berhad. The scope includes retrofits of existing mainline 7-Eleven retail outlets and some more specialized solid-state lighting (SSL) projects in the new-concept 7-Eleven Next Generation stores. GE said that the $2 million lighting project will deliver a projected $2.4 million in annual energy savings.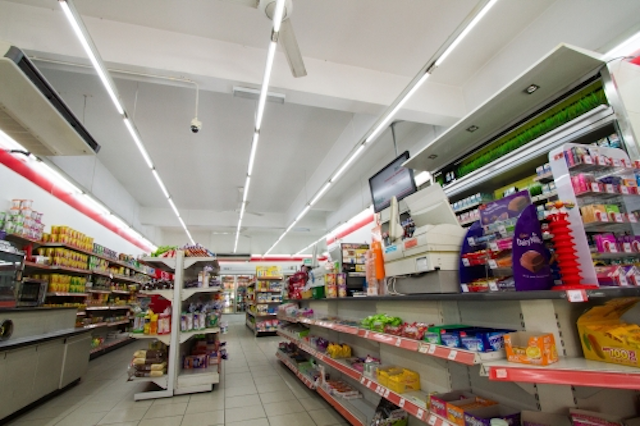 GE Lighting supplies major 7-Eleven LED retrofit project in Malaysia
GE Lighting and 7-Eleven have partnered in LED-based lighting projects in North America for several years. Moreover, GE has supplied SSL products for store retrofits in Thailand.

Those prior LED retrofit projects helped GE win the Malaysian business. "We've had a dedicated and successful relationship with 7-Eleven, working to provide innovative and cost-effective LED solutions that create a pleasant shopping environment for customers, while helping 7-Eleven achieve overall sustainability and energy-efficiency goals," said Henry Eng, president and CEO of GE Lighting Asia.
Still, GE Lighting was faced with stringent demands from the retailer and a mandate to deliver both energy-efficient and quality lighting that exactly fit the needs of the Malaysian stores. "We challenged GE with aggressive deadlines for completing audits and installations, and the company was extremely responsive, from going over site plans to getting everyone comfortable and then working in step," said Gary Brown, CEO for 7-Eleven Malaysia.
In the existing stores that are being retrofitted, GE is primarily supplying linear LED-based luminaires that can replace the prior linear-fluorescent fixtures. For the smaller number of rebranded Next Generation stores that have a more upscale look and feel, GE is supplying GE Hemisphere downlights and track fixtures with PAR30 LED lamps.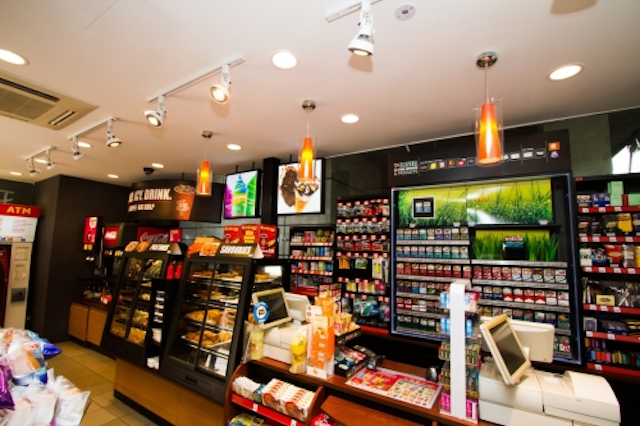 "7-Eleven is a household name," said Brown. "While looking to reduce overall operating costs, our attention turned to LED lighting. It is an efficient and sustainable source of light that would also provide good illumination for an optimal shopping environment at our stores. The new range of lighting provided by GE complements our next-generation concept stores as well as enhancing our existing stores."
GE Lighting has handled convenience store and full-size-grocery store LED retrofit projects around the globe. For example, in 2013 the company released details on a project at Sainsbury stores in Scotland.