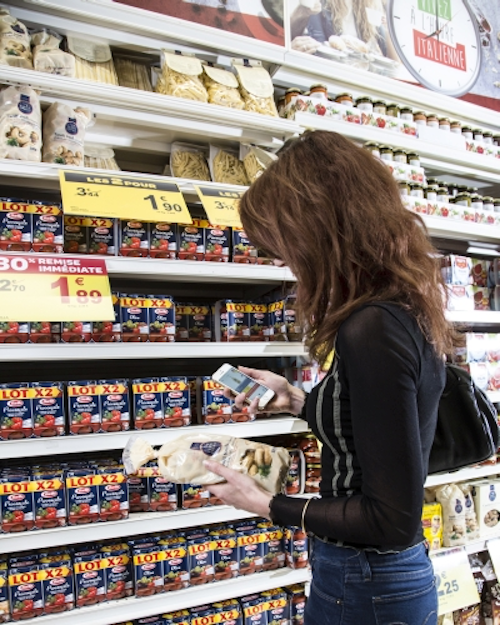 Philips leads Acuity and GE Lighting in SSL-based indoor-location race with the first major retail trial where an LED-based lighting vendor has been publicly named as a partner.
Philips Lighting has announced a major deployment of indoor-positioning technology with Carrefour using visible light communications (VLC) and LED-based luminaires. The 7800-m2 Carrefour hypermarket in Lille, France now include 2.5 km of linear solid-state lighting (SSL) with the fixtures capable of guiding shoppers to discount opportunities.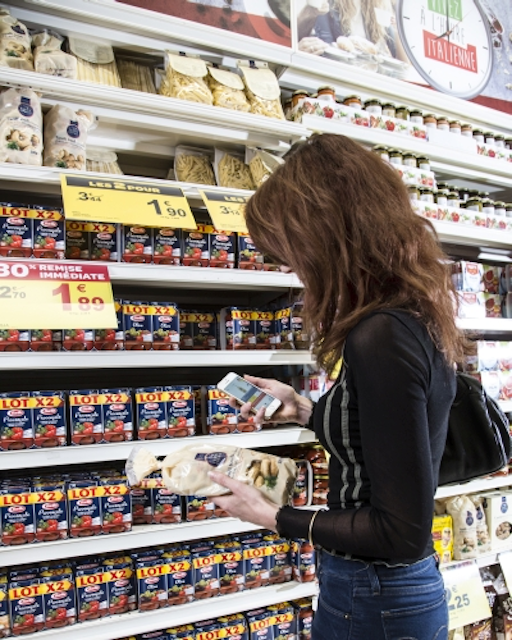 Philips Lighting deploys LED-based indoor positioning in Carrefour hypermarket
Carrefour is Europe's largest retailer and, according to Philips, the second largest retailer globally. The company has just refurbished itse Lille location with the goal of reducing energy consumption by 50% via LED lighting and adding the VLC-based indoor-positioning services.
"Thanks to this new application, which uses Philips technology, we are now able to provide our customers at the EuraLille Carrefour with a new service, enabling them to quickly search and locate their preferred promotions or detect all the promotions around them when in-store — a real time-saver for an urban customer base," said Céline Martin, director of commercial models and innovation for Carrefour hypermarkets in France. "We are always on the lookout for innovations to facilitate customers' navigation in our stores and meet consumers' expectations."
Philips has been in a race, primarily with Acuity Brands and GE Lighting, to deliver indoor-location technology. At LightFair International (LFI) a few week back, Acuity said that its ByteLight indoor-positioning platform was ready for commercial deployment.

Philips had first demonstrated its indoor-positioning offering at EuroShop in early 2014 and again later that year at Light+Building. At LFI, Philips Lighting CEO Eric Rondolat said a deployment of the technology with a major retailer would be announced within weeks, and the Carrefour announcement delivers on that promise.
Philips offers a complete technology suite to support indoor positioning. The Lille deployment is using Philips luminaires targeted at supermarket applications. The VLC implementation provides location accuracy to less than 1m. Philips offers a cloud-based location database capability and a software development kit that retailers can use to create a mobile interactive platform.
The only other location-based installation that has been announced in conjunction with a major retailer is at a Target store. Our sister publication Lux Magazine broke that story. Target has not said conclusively that the system uses VLC. The IT work for Target has been done by third-party integrator Point Inside. No lighting partner has been publicly identified.
Meanwhile, shoppers can experience indoor positioning in France. Philips said the Carrefour Promo C'ou mobile app was created by Think&Go. The app is only for the iPhone now and is available on the Apple App Store in France.
"We are leading the way with connected lighting for retail with Carrefour," siad Gerben van der Lugt, head of LED-based indoor positioning at Philips Lighting. "Our connected lighting system has the potential to transform shopping into a more interactive and personalized experience. At the same time it will enable retailers to differentiate themselves, enhance customer loyalty, and provide new services to shoppers."