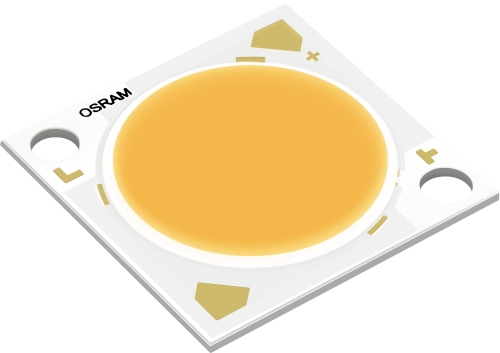 The Brilliant Color addition to the Soleriq S 19 COB LED family is targeted at high-end retail applications where shop owners prefer fully saturated colors in product displays.
Osram Opto Semiconductors has announced the Brilliant Color addition to the Soleriq S 19 chip-on-board (COB) LED family. Brilliant Color is a spectral-enhancement technology intended to produce light that allows people to experience richer, more saturated colors. The technology is targeted at applications such as high-end retail where accent lighting on merchandise can increase product sales.
Interested in more articles & announcements on LEDs & sources?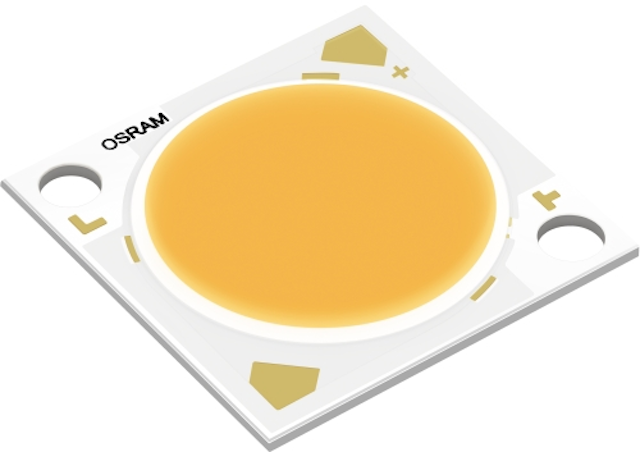 Osram launches retail-oriented COB LED to make colors pop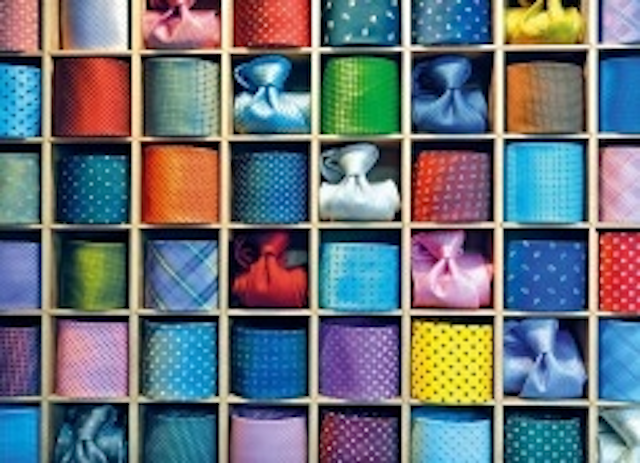 Inset: Osram says its Brilliant Color addition to the Soleriq S 19 COB LED family enhances retail lighting with more saturated colors in the application.

Osram said that Brilliant Color is meant to produce similar color rendering performance as some HID lamps do, such as the ceramic metal halide (CMH) lamps that are regularly used in retail applications. The COB LED increases the color gamut, according to Osram while having a typical CRI of 85.
We've covered a number of other color-centric enhancement techniques such as the Xicato Vibrant Series of modular LED light engines that only have a CRI of 80 but are rated highly on the Gamut Area Index (GAI) scale. GAI was developed by the Lighting Research Center (LRC) at Rensselaer Polytechnic Institute as a secondary color metric for use alongside CRI.

Osram also said the new Brilliant Color COB LED will deliver improved white rendering. That sounds similar to the claims that Lumileds has made with its CrispWhite COB LEDs. Osram, however, has not detailed how it achieved the improvements in color or white performance.
The Brilliant Color LEDs feature a 3250K CCT, output 3325 lm, and deliver 87-lm/W efficacy. The Soleriq S 19 LEDs are packaged in a 24×24-mm footprint. Forward voltage for the array is 36.4V.
The new product does not mark the first time that Osram has used the word "brilliant" in an LED technology brand name. The company had used Brilliant-Mix to describe a technology for mixing off-white and red LEDs in a lamp or luminaire to achieve warm-white light with high CRI and efficacy.

At the same time that Brilliant Color was revealed, Osram also said it was raising efficacy 15% across the Soleriq S 19 COB LED family. That improvement will apply to 70-, 80, and 90-CRI LEDs across the family as well as to a range of CCTs from warm white to cool white.
Osram said the LM-80 testing is underway for all of the new LEDs, with 6000 hours already completed. The company plans to ship all of the LEDs commercially this month.