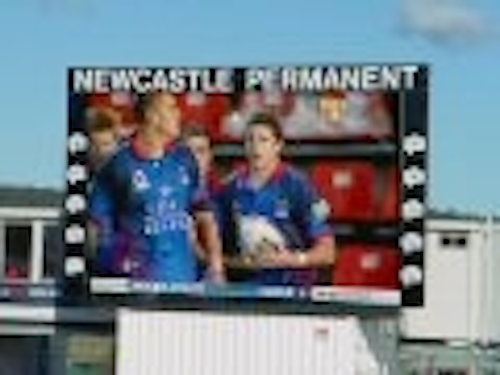 Cyberlux has signed two deals to extend the reach of its retail products in the retail channel.

Duggan & Brown Inc. will market, sell and support the Cyberlux EverOn, Keon and RelyOn innovative LED solid-state lighting products in their strategic US retail, on-air shopping, catalog and direct mail accounts. Duggan & Brown is a full service retail sales organization with offices in Abington, PA for northeastern US coverage, Barrington, IL for central and western US coverage and Naples, FL for southeastern US coverage.

The second deal is with Smart Products Inc. "Smart Products is truly excited to be partnering with Cyberlux Corporation on the marketing and sales of their remarkable solid-state lighting products," said Tom Lenahan, president of Smart Products. "We have direct access to some of the best retailers, catalogs and distributors in the United States, including hardware chains such as Ace Hardware, price clubs such as BJ's Wholesale and specialty electronics stores such as Fry's Electronics. With our initial efforts, product sales momentum is building faster than we expected."

Lighthouse screen installed at rugby stadium

Newcastle Stadium, the home of legendary Australian rugby league team, the Newcastle Knights, has upgraded viewing capabilities for its fans through the installation of a giant, state-of-the-art, outdoor video screen, manufactured and designed by Lighthouse Technologies.

Australian systems integrator Bytecraft Entertainment was Lighthouse's local partner responsible for the installation of the 5 x 4 panel (38.4 sq.m) P12-ER video screen, which features a 12.5 mm dot pitch, 5000 Nits of brightness and encompasses Lighthouse's proven M4 technology, including 14 bit processing, uniformity control and full diagnostic feedback.

TIR Systems signs European distributor, expands management team

TIR Systems has signed a distribution agreement with BuhrmannUbbens Screen and Sign, a member of the PaperlinX group of companies. BuhrmannUbbens Screen and Sign, a Dutch sign solution distributor with a 35% market share, will sell TIR's LED-based product families, LightScript(TM) and LightMark(TM).

The illuminated sign sales market in The Netherlands is valued by the European Sign Federation at EUR135 million, of which neon is approximately EUR55 million. BuhrmannUbbens has placed an initial stocking order that TIR will be shipping prior to its fiscal year end on 30th September.

In related news, TIR has strengthened its senior management team by appointing Gary Brown to the position of Chief Financial Officer (CFO). Issa Nakhleh will assume the role of Chief Strategy Officer (CSO) which is a new senior management position.