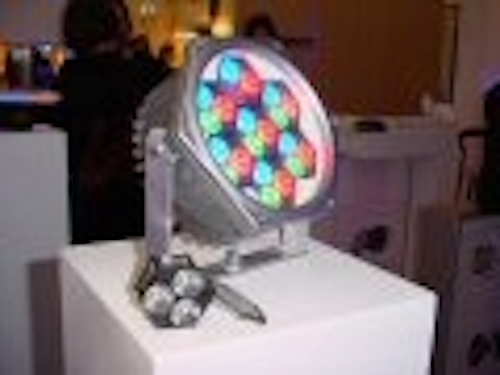 OptiLED, a manufacturer of innovative LED lighting, has announced a product line transfer with LED fixture manufacturer Traxon USA.
OptiLED and Traxon are sister companies under the same group ownership that also includes LED manufacturer Cotco and LED display maker Lighthouse Technologies.
Under the deal, OptiLED will transition its color-changing products to be sold under the Traxon brand. These products will include the Linear Optical Array (LOA) and the Modular Optical Array (MOA) series. Traxon will continue to develop, enhance and expand these product lines through its engineering team.
Traxon is best known for its Mood Light range of color-changing architectural tiles, as well as objects such as ice buckets and bowls.
OptiLED will focus its operation on expanding its current line of colored, white and warm white lamps, which allow users to replace conventional lamps with state-of-the-art LED light bulbs.
"This is a very positive move for both brands as it will enhance Traxon's robust line of LED products and solutions and allow OptiLED to continue to focus and expand on making high quality replacement LED bulbs," said Bruce Pelton, Vice President of OptiLED, and Israel Meir, President of Traxon USA.
OptiLED's LED lighting products feature integrated high-precision optical technology, developed by Light Prescriptions Innovators, that enhances the performance of its LED products.