Chart the course of energy-efficient SSL through lighting regulations (MAGAZINE)
Government and industry bodies are continuously publishing new regulatory codes and industry standards that are guiding the development of SSL products and the art of lighting design and specification, writes Ethan Biery.
Oct 21st, 2015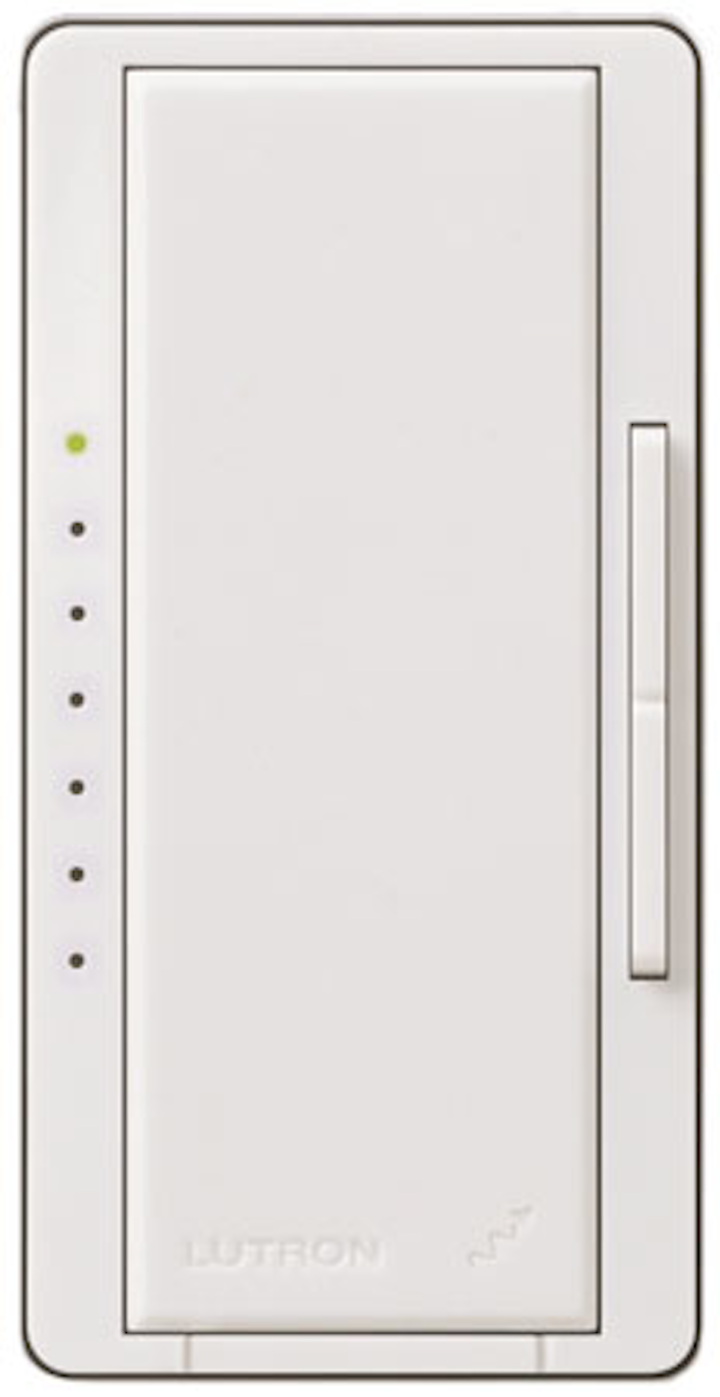 Government and industry bodies are continuously publishing new regulatory codes and industry standards that are guiding the development of SSL products and the art of lighting design and specification, writes ETHAN BIERY.
Lighting is quite possibly the most critical of all building systems, playing an essential role in the optimization of human performance, health, safety, and commerce. Lighting is also responsible for about one third of the energy used in most commercial buildings, and as such it draws significant attention from regulatory bodies, manufacturer and contractor associations, and industry organizations. The advent of LED-based solid-state lighting (SSL) has enabled even more aggressive lighting regulations. This article explains some of the latest regulatory forces affecting the lighting industry and explores industry standards and future trends that are likely to influence the way we manufacture, specify, and install building lighting.
Interested in more articles & announcements on lighting regulations & LED standards?

The current state of lighting
Lighting technology, and the regulatory landscape around it, was largely unchanged for years, but in 2007, as part of the Energy Independence and Security Act (EISA), the federal government set its sights on new efficiency standards for light bulbs.
The EISA legislation was designed to "move the United States toward greater energy independence and security, to increase the production of clean renewable fuels, to protect consumers, to increase the efficiency of products, buildings and vehicles, to promote research on and deploy greenhouse gas capture and storage options, and to improve the energy performance of the Federal Government, and for other purposes." In short, the federal government recognized that lighting energy use had a significant impact on the total energy usage in this country, and it was time for a change.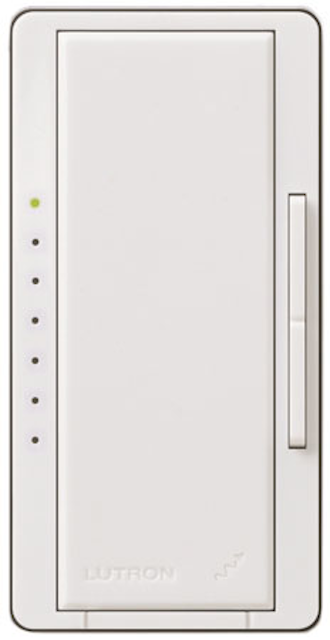 Chart the course of energy-efficient SSL through lighting regulations
FIG. 1. Lighting designers/specifiers should choose a dimmer specifically designed and tested to control a wide variety of LED lamps, and NEMA compliance is a good indicator of broad compatibility.
One of the most obvious effects of EISA culminated in January 2014, when most traditional general-purpose incandescent bulbs were taken out of production and many viable, energy-saving alternatives including LED lamps were being widely adopted by consumers. Driven largely by their energy-saving, long-life properties, the LED market has been expanding rapidly. LED lamps and controls now offer excellent light quality, a typical rated life of 50,000 hours, significant energy savings, and more incandescent-like dimming performance.
While the lighting regulations focused on replacing incandescent sources primarily impacted residential consumers (the primary users of incandescent lamps), the United States Department of Energy (DOE) was also looking at the impact of fluorescent lighting and taking steps to make these sources more efficient as well. Fluorescent lamps have a much greater impact on the commercial and industrial markets than incandescent lighting. In July of 2012, DOE regulations went into effect, eliminating a majority of 4-ft linear and 2-ft U-bent T12 lamps. These regulations also strengthened efficiency standards for T5 lamps but left T8 lamps, one of the workhorses of the commercial lighting industry, basically unchanged.
Latest federal legislation
Now, additional changes are taking shape. By January 26, 2018, efficiency standards will essentially ban the manufacture of the vast majority of standard-wattage T8 32W lamps. The new rules strengthen energy standards by 1-4% for linear T8 and 2-ft U-bent T8 lamps. A few years back, the DOE estimated that 20% of all lamps in commercial buildings were T8 lamps, and as much as 44% of lamps in industrial applications fall into this category. So the potential energy savings are very significant.
The new rules also raise the minimum efficiency levels for 4-ft T5 and T5HO lamps over a range of 7% to more than 10%. Taken as a whole, these changes will ultimately reduce availability, and likely increase costs for the compliant T8 and T5 lamps. Two-and-a-half years may seem like plenty of time to figure out how to best react to these changes, but there is a lot for end users to consider.
As a designer or manufacturer, it's important to consider that building owners and end users may be struggling with the following questions:
Should we be planning to embark on a whole-scale lighting fixture replacement, or does relamping with reduced-wattage T8 or T5 lamps make sense?
Is it time to consider LED options that may have a higher cost of entry, but reduced energy use, and are less likely to fall victim to further energy regulations in the next 10 years?
How will the light quality in our space be affected by switching to a different source?
How easily can new fixtures and control systems accommodate retrofit situations?

FIG. 2. Digitally addressable drivers, like Lutron EcoSystem drivers, provide high-quality dimming without flicker.
Choices and implications
Regardless of which path users choose, they are likely to count on specifiers to identify fluorescent ballasts and LED drivers that will deliver high-performance dimming control for reduced-wattage lamps, and are guaranteed to be compatible with the selected lamps and controls.
The bigger issue facing the industry is probably more broad-based. The most recent lighting regulations are approaching the limits of technology with existing sources. The DOE is faced with an aging energy grid, a growing population, and tremendous pressure to make US energy more sustainable. It is safe to assume that since lighting energy is such a significant part of total energy consumption, more changes are on the way.
By understanding both the current regulatory environment as well as emerging industry forces, you can make lighting and control decisions now that help your customers plan for and implement effective lighting upgrades that will pay for themselves, reduce energy costs, improve the working environment, and more readily accommodate potential future energy regulations.
Trends in LED standards - NEMA SSL 7A
Now let's discuss some of the latest movement in SSL-centric industry standards. As LED lighting becomes more common and the technology is more accepted in commercial installations, it is appropriate to look at some of the challenges LEDs present to electrical specifiers. For example, there are few robust standards in the LED market when it comes to controls for LED lighting. This can result in inconsistent performance, flicker, and control compatibility issues - issues that are almost unheard of with fluorescent loads. These issues are especially prevalent when it comes to phase-control dimming of LEDs.
To address some of these issues, in 2013 the National Electrical Manufacturer's Association (NEMA) published the NEMA SSL 7A-2013 standard, titled "Phase Cut Dimming for Solid State Lighting: Basic Compatibility." This standard provides compatibility requirements when a forward-phase cut dimmer is combined with one or more dimmable LED light engines (LLEs). For background on phase cut dimming, see our previous feature article on dimming.
The NEMA standard is intended to help alleviate confusion and uncertainty associated with pairing LEDs and controls by ensuring that all dimmers and LLEs tested against SSL 7A criteria will be compatible with one another, without the need for specific testing of every lamp and dimmer pairing. It will enable specifiers to choose dimmers that will work with many lamps and LLEs (Fig. 1). A forthcoming 2015 revision further simplifies and clarifies some of the original criteria.
While offering many benefits to designers of dimmable LED products, as of September 2015, the NEMA SSL 7A standard has not been universally adopted by all manufacturers. However, there are indications that this may be changing.
California leads the way
While first mentioned in the Energy Star Lamps specification Version 1.1 as an optional path to dimming compliance, regulators are beginning to insist that SSL 7A compliance for LED dimmers and loads should be mandatory. California, for example, is one of the first states to adopt NEMA SSL 7A as a means of making it easier for specifiers, end users, and consumers to select LED lamps and dimming controls with greater confidence in the expected system performance. In the 2016 California Building Energy Efficiency Standards, Title 24 (2016 T24), the residential lighting section now contains a requirement that all forward phase cut dimmers used with LED light sources must comply with NEMA SSL 7A. The new standard goes into effect in California on January 1, 2017.
To complement this requirement, 2016 Title 24 also requires most LED-based light sources that are controllable with a forward phase cut dimmer (bulbs and fixtures) to comply with NEMA SSL 7A. Exceptions are in place for inseparable LED luminaires that are either installed outdoors or installed to provide colored decorative lighting, and for light sources that are designed to be controlled by a means other than forward phase cut dimmers. An inseparable LED luminaire basically means that the luminaire has no user-replaceable lighting components: If the driver or LEDs fail, you have to replace the whole luminaire.
The new lighting regulations will also require LED light sources to be dimmable to a minimum level no brighter than 10%, and most of them are required to be controlled by a dimmer or vacancy/occupancy sensor (the exceptions being luminaires in closets measuring less than 70 ft2 and in hallways).
As part of their ongoing relationship with NEMA, and their commitment to providing customers with dependable LED solutions, leaders in the lighting control industry are working to support and fortify the SSL 7A standard. Several manufacturers already offer phase-control, dimmable, high-performance LED drivers that guarantee flicker-free, architectural dimming performance in LED troffer and downlight fixtures, as well as wall-box LED dimmers that meet the SSL 7A standard. Expect to find SSL 7A compliance indicated on more specification sheets for phase-control dimmers and drivers, and don't be afraid to ask the manufacturer about it if it's not there.
History tells us that California energy standards often lead the nation, and foreshadow more universal code changes. By incorporating lighting components that are SSL 7A compliant now, you can be confident that your installation will meet future regulations. Beyond just the basic compatibility offered by SSL 7A, however, other potential standards are on the horizon to ensure even better performance of LED systems.
Best practices in LED dimming - IEEE-1789
LED dimming has come so far in a short time. LED lighting was virtually unheard of five years ago, but rapid advances have been made in the performance and quality of SSL. Color temperature, color rendering, and the physical appearance of LED lamps are beginning to match those of incandescent lamps. While dimming performance is improving (due in part to SSL 7A, along with advances in driver technology), one of the most common complaints associated with LEDs is still flicker. Flicker may only seem to be a problem associated with dimming LEDs (specifically because of the eye's sensitivity to fluctuations in low light levels), but recent research has shown there may be health effects associated with flicker even when not directly visible.
The Institute for Electrical and Electronics Engineers (IEEE) is concerned about how LED lamp flicker affects building occupants, and recently introduced the IEEE-1789-2015 document: "Recommended Practices for Modulating Current in High Brightness LEDs for Mitigating Health Risks to Viewers." This paper is a series of recommendations, not a full-fledged standard, but it does draw attention to the problems with flicker and presents a basis of consideration for manufacturers, specifiers, building managers, and even regulatory organizations.
It's important to note that subsequent to publication, several companies and organizations (including NEMA) have criticized the paper for being overly conservative in its recommendations; nonetheless, employees are a company's most valuable resource and the paper does raise awareness and attention to potential health effects resulting from flicker. Work is continuing in the industry to use the IEEE's recommendations as a basis for product standards, which may allow variances in the flicker performance of a product depending on the end application.
The cause of flicker arises from one or more of three possible sources: instability of the driver's output, instability of the control system's input, or interference from an outside source such as power-line noise. Specifying a high-quality, digitally-controlled dimmer with superior filtering capability is the best way to eliminate many of these problems. For example, Lutron offers dimmers and drivers that are compliant with the DALI (digital addressable lighting interface)-based EcoSystem digital network.
FIG. 3. High-performance, low-end dimming is only valuable if the output is flicker-free. Analog communication methods cannot maintain a light level as well as digital methods; 0-10 V control is susceptible to noise, which causes perceptible flicker at very low light levels.
Conversely, the analog signal used in 0-10V drivers is generally more prone to interference from outside electrical noise sources. Many entry-level 0-10V drivers may not incorporate sufficient filtering from mains-power disturbances, further contributing to unstable output and flicker. Fig. 3 depicts the flicker issue that's commonly associated with analog controls.
Controls that meet tomorrow's needs
Compatibility between the dimmer and the load - the behavior of the system as a whole - is also critically important to dimming performance. Even components that are inherently stable on their own may not deliver the desired performance when they are paired together. For example, incandescent dimmers are typically designed to control only incandescent or halogen bulbs. They may not work as expected when combined with an LED lamp. Dimmers need to be designed for and tested with a variety of loads to ensure performance. Quality LED dimmers are designed specifically to offer stable, flicker-free control in a wide variety of applications, and the manufacturer should be able to put that guarantee in writing.
Current and future lighting regulations exist to enhance and improve LED lighting for building owners and occupants. Manufacturers can proactively engage with regulatory bodies and industry associations, working together to better anticipate changes and provide specifiers with products that meet and exceed current standards. In this way, we can provide building owners with energy-saving solutions that ultimately improve the working environment. Make sure the manufacturers you deal with are committed to providing you with products and solutions that meet the needs of the lighting industry today, tomorrow, and beyond.
---
ETHAN BIERY is the LED engineering leader at Lutron Electronics Co., Inc. (lutron.com).