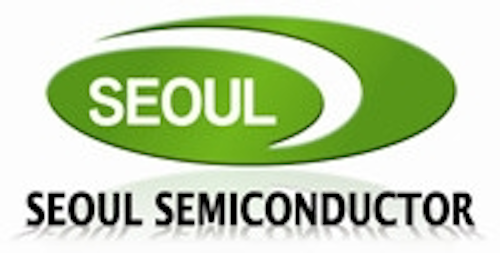 Title:
Flicker and dimming in solid-state lighting systems
Date: Friday, November 9, 2012
Time: 8:00 am PST | 10:00 am CST | 11:00 am EST
Speaker: Michael Poplawski, Pacific Northwest National Laboratory
Register for this Webcast now!
Overview: Flicker, the perceptible modulation of light output when a light source runs on AC power, has been known to cause physiological responses including headaches and in some cases seizures. Flicker is sometimes an issue with LED light sources, and when dimmed, flicker can be induced or made worse. Because most dimmers were designed for use with incandescent sources, LED lighting products face incompatibility issues, particularly with phase-cut dimmers. This incompatibility is both difficult to predict and there are no standard methods for measuring flicker in LED sources. This webcast will demonstrate the flicker characteristics found in traditional SSL products and provide recommendations as to how LED and dimming products can be selected and tested for flicker.
Register for this Webcast now!
+++++
SPONSORS
+++++
Seoul Semiconductor
(
seoulled.com
) manufacturers and packages a wide selection of LEDs and is the world's fifth largest LED supplier, holding more than 10,000 patents globally, and offering a wide range of LED technology and production capacity in areas such as non-polar GaN-on-GaN, deep-UV LEDs, and "Acrich", the world's first commercially produced AC LED.
Recent developments in high voltage LEDs and the Acrich2 family of AC LED modules have produced dramatic improvements in both the flicker and dimming characteristics of AC LED solutions. The company offers a range of high voltage LED products in its Acrich MJT (multi-junction technology) family, and a wide selection of supply voltage and power ratings in its Acrich2 AC LED module products that are powered directly from common AC line voltages without a converter, driver or ballast.
Seoul Semiconductor's broad product portfolio includes a wide array of package and device choices beyond just AC driven LEDs such as high-brightness LEDs, mid-power LEDs, surface mount LEDs and through-hole type LED lamps, all of which are available in North America through Digi-Key Corporation.
+++++++++++++++++++++++++++++++++++++++++++++++++++++++++++++++++++++
Digi-Key Corporation
is one of the fastest growing distributors of electronic components in the world. For the past several years, Digi-Key has been the #1 ranked electronic component distributor in North America for Overall Most Preferred Distributor. Our top rankings in so many categories serve as an indication of our customer-driven business model. Our service and support systems have been specifically designed to respond to the needs of our customers. These systems are continually reviewed and modified to respond to changes as we work to achieve the "ultimate" level of customer service. Digi-Key is your one source for electronic components, from design to prototyping to production.
Authorized Distribution
• Digi-Key is an authorized distributor of electronic components for more than 650 industry-leading suppliers. This means Digi-Key customers can rest assured that the product they order is authentic and comes to Digi-Key directly from the manufacturer. Breadth of Product
• At any given time, more than 750,000 products are in stock and ready to be shipped from Digi-Key's headquarters in Thief River Falls, Minnesota, USA. That means there are no lead times for in-stock products.
• Having so many products in stock in our expandable distribution space of more than 800,000 square feet (74,322 square meters) allows us to ship 99% of all orders the same day they are placed. On average, Digi-Key ships nearly 13,000 orders per day.
• At Digi-Key, our goal is to provide a complete solution for your lighting project. In addition to the LEDs and light engines, we offer drivers, power supplies, and optics – both reflector and TIR. We also have several thermal solutions, both active and passive, as well as a host of other associated components, including connectors and protection devices designed specifically for solid-state lighting. Support/Resources
• Whether you need assistance finding the right part or recommendations for your design, Digi-Key's Customer Service, Applications Engineers, and Technical Support teams and resources are at your disposal 24 hours a day , seven days a week via telephone, e-mail, or live web chat.
• Additional resources include Product Training Modules, Another Geek Moment videos, TechZoneSM technology zones, PurchasingProSM, Scheme-itSM, Design Services Providers, Reference Design Library, BOM Manager, Resistor Color Code Calculator, Dynamic Catalog, white papers, datasheets, and more.
• All of our solutions for solid-state lighting can be found on our Lighting Solutions TechZone at digikey.com/lighting. The Lighting TechZone not only provides information about the newest products, but also contains application notes, white papers, reference designs, and product training modules. The goal is to provide lighting engineers and designers with the tools to bring designs and products to market faster.
• With our focus on lighting, Digi-Key has brought together several world-class suppliers that provide all the components needed for your solid-state lighting project. Combining the breadth of lighting products with our technical support and design guidance, we are your one-stop for all your lighting needs.
Register for this Webcast now!
Register for this Webcast now!
+++++
SPEAKER
+++++
Michael Poplawski has been a senior engineer at Pacific Northwest National Laboratory in Portland, Oregon for three years, where he performs technology planning and deployment of the US Department of Energy's Solid State Lighting Market Transformation Program.