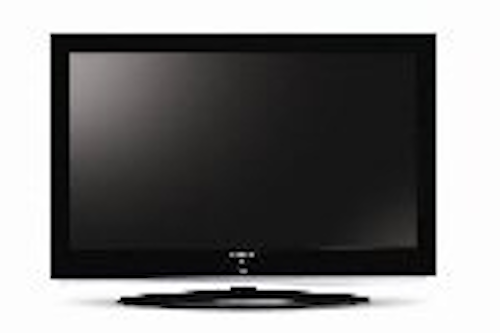 The world's leading nations are stressing the need to use limited energy resources efficiently and to minimize environmental pollution caused during energy use. Therefore, they are rushing to pass legislation that restricts incandescent bulb usage.
The current trend is driving demand for LED lighting, which uses far less electricity than fluorescent lights and does not have any harmful emissions. Industry experts predict that the environmentally friendly LEDs will occupy at least 30% of the lighting market by 2015.
LEDs are attracting a great deal of attention in the lighting market for many reasons: they last 20 times longer than incandescent lights, while only consuming one-fifth of the energy an incandescent requires. Also, LEDs do not contain mercury, unlike conventional light bulbs, and operate on low voltage, which cuts out harmful electromagnetic emissions.
LEDs are a point light source, so they offer much higher design flexibility than other light sources. They also can display colors that are more vivid.
Wide-ranging line-up of LED light sources
Samsung Electro-Mechanics (SEM) has applied proprietary technology to develop its own lineup of LEDs — the new, longer-lasting, environmentally friendly light source that is brightening up today's world. SEM is produces LEDs for outdoor and indoor lighting, as well as sideview and topview type LEDs for mobile products. The company also plans to expand applications to accommodate changing markets and customer needs. For example, SEM has scheduled to begin production of LED automotive lights in late 2007.
First, SEM's LED for lighting applications include white LEDs color with temperatures ranging from 2000 Kelvin to 15,000 K and LEDs in the F11 color range.
"Sunnix" is the name of SEM's high-power LED brand, and this platform covers two lineups: 1 W and 3 W. The company has applied in-house package technology to lower the thermal resistance coefficient to 8 °C/W, laying the groundwork for increasing productivity while minimizing thermal resistance and optical properties. Therefore, when large modules are made, thermal resistance is lower than that for other LEDs, allowing greater design flexibility.
The white Sunnix LED line offers diverse color temperatures from warm to cool white, with luminous intensities ranging from 60/80 1m (350 mA) to 110 1m (700 mA). The viewing angle is 120 °, and ESD protection is 5 kV and higher.
The middle-power LEDs come in package sizes between 30 × 30 mm and 52 × 52 mm, and the color range is similar to that for the Sunnix lines – white: 2000–15000 K; color: red, green, blue and amber. The white LEDs deliver up to 20 1m (60 mA), while the tunable LEDs can be designed to emit a single color – red, green or blue – or any combination of these colors. The full color and white temperature ranges are available. SEM can also customize LED sizes to suit specific customer requirements. SEM's high-power Sunnix and middle-power LEDs have many applications besides signage and outdoor lighting. For example, they can produce diverse colors or animation effects for electronic displays, pinball machines and slot machines.
LEDs are a safe light source that do not emit harmful UV radiation. As such, they are suitable for general lighting and for illuminating shop or museum displays without causing any damage to the items on show.
SEM began making LEDs for mobile phones in 2001 and is now a leading manufacturer of sideview and topview-type LEDs for mobile device. The company's sideview LEDs are available in packages ranging from an ultra-slim 0.3 to 0.8 mm. The 0.6 mm thick package can deliver an industry leading luminosity of 2.0 cd.
Mobile phones are taking on increasingly complex functions and mobile products of diverse types are entering the market. These trends are expanding the range of applications for sideview LEDs. Therefore, Samsung has developed backlight units with an expanded color gamut that delivers clearer colors on-screen.
Backlighting technology creates vibrant colors and sharper images for users
LEDs are also receiving much attention for use in LCD TV backlights. The Samsung Electronics 40 inch LCD that won the European Image and Sound Association's top award last year was outfitted with an LED backlight designed with SEM technology. The display not only has a large color gamut but also contains no mercury, making it more environmentally friendly. For these reasons, it is a big seller in Europe. Meanwhile, LEDs in backlights for notebook PCs, portable multimedia players and car navigation systems are becoming increasingly common.
SEM is leveraging its expertise in the development of LED backlights and LEDs for mobile products to expand involvement in flat panel lighting and down lighting. LEDs used for illumination offer the same benefits (long lasting, low power consuming, environmentally safe) that one gets with the other LED applications. Moreover, the low-glare LEDs are restful to the eyes. The high color gamut technology that Samsung has acquired from sideview-type LED development produces soft colors in natural light.
Remote-controlled lighting systems and mood lighting
SEM has more than three decades' experience in radio frequency. This technology is being used to develop remote-controlled lighting systems. LED lighting can reproduce the sensations of dawn's first light, the intensity of the midday sun and the last rays of twilight. Samsung is also working on mood lamps to suit any occasion.
The LED business at SEM goes further than mobile phones, displays and lighting. The company has the technologies for making LED chips, packages and phosphors, emerging as a leader at the very heart of the LED market.