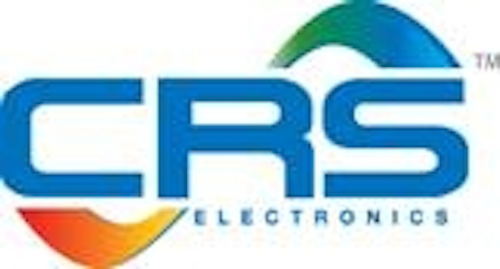 CRS Electronics (booth #2604)
Welcome to the fifth and final Issue of The Daily Lightfair for 2010. LEDs Magazine would like to thank CRS Electronics, sponsor of The Daily Lightfair, for their support in getting the news to you every day from the show.
Yesterday, thousands again flowed through the doors on the second day of Lightfair. Activity on the tradeshow floor was at an elevated pace for both attendees and exhibitors. This is sure to increase today, being the final day of Lightfair, as the show opens one hour earlier at 9:00 am, but closes earlier at 3:00 pm. The pace will surely be frenetic as attendees rush to see that last exhibitor or product that they heard about, like finding that last gift at the mall on Christmas Eve.
If you did missed something, did not and you can count on LEDs Magazine to bring the latest product news from Lightfair on the website and in an upcoming feature article. LEDs Magazine's Maury Wright has covered the floor like a cross-country marathoner over the last 2 days and will be today as well, compiling interviews and reports, while combing through announcements and releases and attending press conferences and events.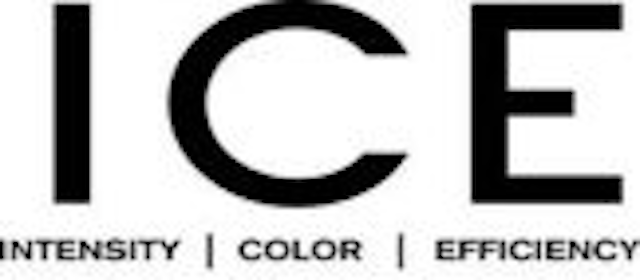 ICE Lighting from CRS
Anecdotally, I overheard a manufacturer inquiring as to whether he could find a halogen MR16 on the floor to compare to his LED equivalent. With LED presence ever on the rise at Lightfair, finding "conventional" technology is definitely a chore. However, in 2005 at Lightfair, that same person would have likely not found much LED, especially an LED MR16.
Intertek's Todd Strake made 3 informative presentations; 2 giving a update regarding the changes to Energy Star criteria, also highlighting the Lighting Facts program, and the other regarding the UL certification of LED tubes. While the Intertek presentations dealt with the certification and criteria in both topics, both issues are still rather controversial. Energy Star confusion is mounting again. As previously report in The Daily Lightfair, some LED luminaire manufacturers may be starting over again. Adding to this Osram Opto's Dr. Jiao, presenter at the standards review workshop, stated that some products currently qualified may not qualify with respect to the new criteria and may have to re-qualify.
The Environmental Protection Agency (EPA) invites attendees to meet with the Energy Star Lighting Team at Lightfair in Booth #536. The Energy Star Lighting Team will be available to discuss current program activities, such as the most recently released Energy Star Program Requirements for Luminaires Draft 1 Version 1.0, the Energy Star lighting integration plan and lighting product qualification processes.
On the topic of LED T8 fluorescent tube replacement lamps, during his luncheon keynote presentation on Tuesday, the DOE's Jim Brodrick again reinforced that this product has not demonstrated the performance necessary to be regarded as a serious contender with respect to luminous efficacy, lifetime and definitely cost.
Attendees learned what was happening back in the 'Big Apple' as Margaret Newman presented 'Transforming New York City Streetscapes' with Marc Ledbetter from PNNL, who manages the DOE Gateway Demonstration Program and Philip Jessup from The Climate Group, facilitator of the global LightSavers Program. All panellists dealing with the New York LED piloting presented their respective observations and conclusions to date. Issues in LED outdoor lighting are not always technically related. Marc Ledbetter revealed the 'dirt' on depreciation, as dirt itself reduces light output and must be considered. As LED requires less replacement maintenance, dirt build-up due to lesser frequent cleaning from not making the more frequent current technology lamp replacement is an issue. Ledbetter also noted that wind can play a role in tripping sensors that are intended to only react to the presence of people or vehicles in attempting to control lighting when not in use at full levels. Ledbetter also reinforced that everyone benefits from good analysis, while everyone suffers when I is poorly done.
Recapping some previous industry media events, on Wednesday, Nexxus unveiled is new Array Par 38 lamp and GE gave an overview of its direction in replacement lamp products. Attendees to the GE event heard that we would not see the 'birth' of the high-efficiency incandescent lamp from GE.
At a Traxon/Osram Sylvania event, Rick Leaman, Osram Sylvania President and CEO discussed his company's announcement earlier in the day to launch the first 75-watt, A-line LED retrofit, the brightest LED replacement bulb on the market according to Leaman. Leaman displayed the 60-watt version of that bulb at the event.
LEDs Magzine will bring you a review of the LED-related projects receiving recognition at the GE Edison Awards held on Tuesday evening and the 27th Annual IALD International Lighting Design Awards Presentations, held Thursday evening.
Events on Friday
The DOE training schedule with free tutorial sessions continues today in their booth (#2121). Due to the shorter day, today's shorter schedule is:
10:00 am - Getting Involved with DOE SSL Commercialization Programs
10:30 am - Solid-State Lighting Basics
11:00 am - CALiPER Testing Update
11:30 am - How to Reduce the Risks of Specifying LEDs The BetaLED Tech Break free seminars hosted by BetaLED and Ruud Lighting continue today in Booth #1031. Also due to the shorter day, today's shorter schedule is:
9:30 am - LED vs. Induction
11:00 am - Five Tips to a Fair Comparison
12:30 pm - Great Expectations / Great Applications
2:00 pm - Have you considered solar?
Today's must-see presentations
8:30 am - Edison Was Right: DC Optimized Lighting Grids Can Save Power
Alternating current (AC) is the global standard for electrical lighting today. Yet, today's AC mains have not served as an effective medium for digital communications, and attempts to communicate on AC wiring have proven to be difficult, complex, and unreliable. Yet, LED lighting requires DC current, which could also provide a unique "network" to interconnect lights. The vision is to transform lighting spaces by integrating a DC grid to optimize how lights are controlled, dimmed, and managed. This digital systems' approach to lighting could dramatically improve energy efficiency, and deliver a finer-grained, enhanced lighting space.
8:30 am - Taking Best Practices to the Mainstream
The pressures of climate change have made sustainable buildings a necessity. Must we compromise lighting quality or will we leapfrog into an improved mainstream approach? The USDOE Commercial Lighting Solutions help A&E teams and end users by providing best practice guidance via an interactive webtool that measures energy savings and provides actionable implementation guidance. Nationally known IALD lighting designers developed the solutions using high performance commercial products, daylighting and controls. GSA has stepped up to the challenge by using these solutions as the basis for their relighting projects under the Recovery Act.
Next year
Lightfair moves to Philadelphia next year, while New York's Javitts Convention Center is under renovation and expanding. Mark May 15th to 19th, 2011 on your calendar to attend Lightfair at the Philadelphia's Pennsylvania Convention Center. The LFI Daylighting Institute and LIGHTFAIR Institute program runs on Sunday, May 15th and Monday, May 16th with the Trade Show and Conference running from Tuesday, May 17th to Thursday, May 19, 2011.
Until next year, Light out from Lightfair!