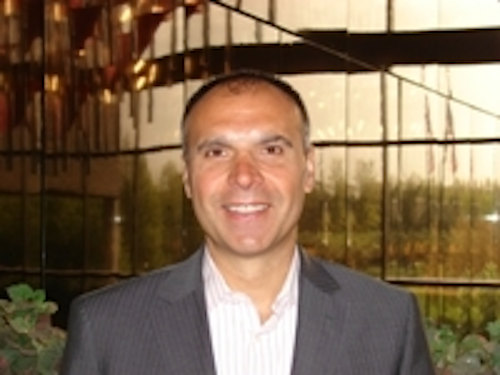 Intematix to go public
Intematix Corporation, a maker of remote phosphors based in Fremont, CA, has announced that it plans to conduct a registered initial public offering (IPO) of its common stock. However, the company has not disclosed further details at this time, including how much funding it hopes to raise.
The offering is expected to commence after the Securities and Exchange Commission completes the review process initiated by Intematix's confidential submission on July 13, 2012 of its draft registration statement, subject to market and other conditions.
Intematix's most recent funding round was in March, when it raised $16.2 million from current investors Draper Fisher Jurvetson and Crosslink Capital and a new investor.
Biasiotta joins Philips Lighting as NA president
Bruno Biasiotta
has joined Philips Lighting
as North American president and CEO moving from the position of vice president and general manager of building efficiency at Johnson Controls. Biasiotta will be charged with "driving market share for Philips' lighting businesses in North America, including lamps, consumer luminaires and professional luminaires.
Biasiotta replaces Zia Eftekhar who will remain chairman of the company until the end of the year. Biasiotta's specialty has been building efficiency and he has worked in energy-efficiency, demand-response, solar, and lighting-services areas.
"Bruno will play a pivotal role in ensuring that we partner closely with our customers and deliver the right solutions, said Eric Rondolat, global CEO of Philips Lighting. "Intelligent lighting solutions are an integral part of today's high performance buildings and with Bruno's proven track record and strength in leading diverse field organizations and business units, he has the right skills sets to further drive our solutions-based market approach."
SELC appoints CEO Paul Carey
Coincident with the celebration of its 30th anniversary, Ireland-based SELC, a supplier of street lights, has appointed Paul Carey to the position of CEO.
Carey has over thirty years of experience in the lighting market and brings a wealth of experience, business acumen and leadership to the company. He will seek to grow SELC's market share in the UK and other regions.
Recent developments for the company include the introduction of the world's first wireless (RF) photocell and the 6000 and 8000 ranges of electronic ballasts which can power lamps up to 150W. The company has also added the DALI protocol to its smart ballasts and photocells.
Huntkey expands into LED lighting
Huntkey Enterprise Group, a global provider of power supplies, has announced it is entering the LED lighting market. The company's introductory flagship products are targeting the mass market with LED bulbs ranging from 5W up to 10W.
Further products of the brand-new Huntkey LED-lighting portfolio include mercury- and lead-free LED-based T8 and T10 tube replacements with internal or external power supplies.