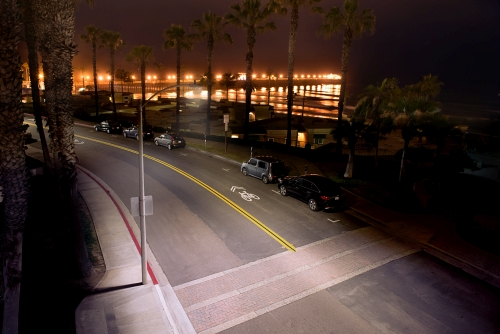 GPS chips in the wireless network node provide precise location data via the cloud, both simplifying the commissioning process and streamlining maintenance procedures for LED street lights.
GE Lighting has announced that the city of Oceanside, CA has installed more than 7700 LED street lights, with each luminaire equipped with the company's LightGrid network and control technology including the integration of a GPS IC. The combination of efficient solid-state lighting (SSL), the ability to dim the lighting, and the location-aware communications is projected to yield $600,000 annually in energy and maintenance savings.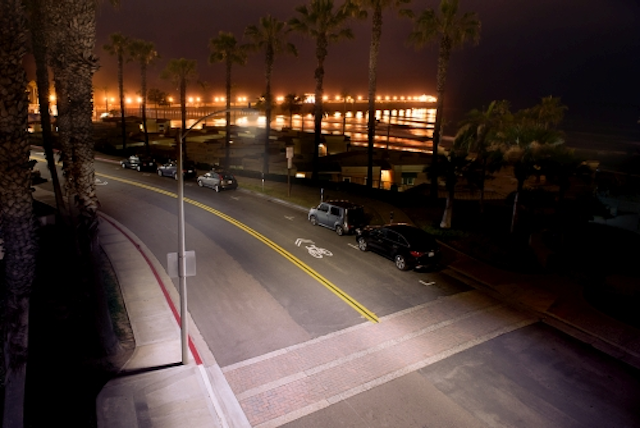 Oceanside installs GPS-enabled LED street lights from GE Lighting
LightGrid is GE's outdoor network technology that is based on wireless mesh networking among luminaires with sporadically-located gateways that can utilize Ethernet or even cellular networks to backhaul the connection to a cloud-based control system. GE formally revealed LightGrid at the LightFair International exhibition two years ago. The city of San Diego, CA became the first major LightGrid installation in 2014. Now Oceanside, located in northernmost San Diego county, is adopting LightGrid.
More recently, GE has added the GPS feature to the LightGrid technology suite. The GPS feature allows each luminaire to report its precise location and that enables automation of the commissioning process. The central control system can register the location and instantiate the prescribed control strategy such as on/off times and perhaps dimming of LED street lights during times of low traffic.
"Illuminating our city with GE's LED street lights with LightGrid gives us control like we've never had before," said Kiel Kroger, Oceanside Public Works division manager. "We're able to efficiently light roadways in a way that makes sense for how our city operates day to day, all while reducing our energy bills."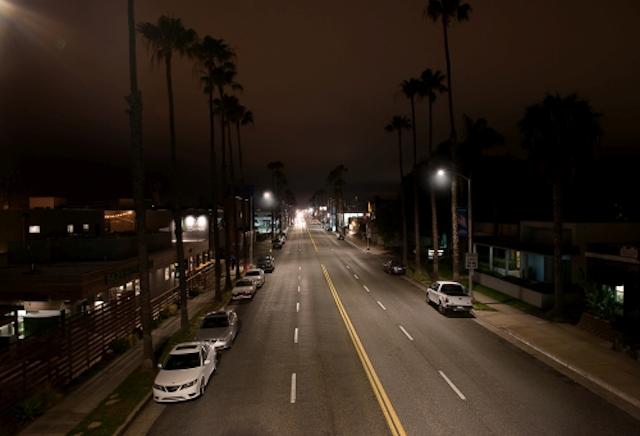 Once a street light is operational, the GPS technology comes into play in maintenance operations. The luminaires can communicate operational status. And when maintenance is required, the crew knows precisely where the work is needed.
The Oceanside project is part of an ongoing initiative called Green Oceanside. The SSL project was funded by a $5 million government grant. The city said the project will reduce carbon emissions by 1.7 million pounds.
Still, the most critical element of the project is the LED street lights. "The feedback from citizens and city staff has been just as important as the anticipated energy and cost savings," said Kroger. "Citizens of Oceanside like the fixture style and the light quality produced, while city staff are also pleased by the energy and maintenance savings and expected return on investment."