New York-based private equity firm American Industrial Partners or AIP will acquire Current, and together the duo will work to further Current's push into the LED-centric smart lighting space and Internet of Things technologies.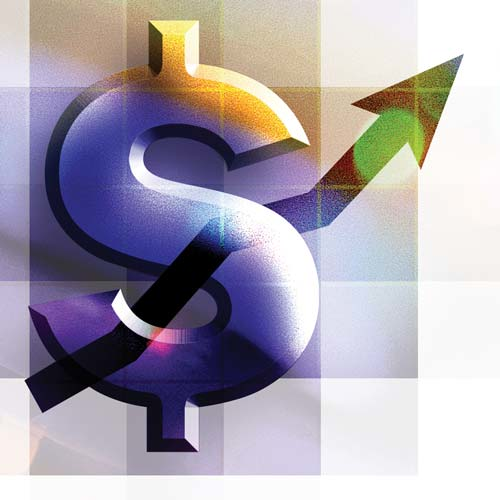 GE agrees to sell lighting-focused Current to American Industrial PartnersThe seemingly long odyssey that GE has staggered through trying to sell off its lighting operation appears set to partially conclude with American Industrial Partners (AIP) agreeing to acquire the Current business unit that is focused on solid-state lighting (SSL) for the commercial sector. It's been abundantly clear since January that Current and the GE Lighting businesses have been for sale either individually or together. It appears separate will be the case as Current will continue its focus on LED-based lighting for the commercial sector, and AIP pledges to help with the company's push into smart lighting and Internet of Things (IoT) technologies. The deal is expected to close in early 2019.
AIP is a New York-based private equity firm that says its portfolio of companies earns $12 billion in revenue annually and it has $4.2 billion of assets under management. The portfolio does not seem to include any lighting-focused ventures, although there is surely IoT technology that crosses many of the firm's portfolio of companies. The company is said by GE to focus on "buying, improving, and growing industrial businesses."
While the announcement about the deal came from GE, the direct impact on Current is more important to the SSL sector and, as you would expect, gets a positive spin. "American Industrial Partners would be a great home for Current moving forward," said Maryrose Sylvester, president and CEO of Current. "The firm's deep expertise in operations and engineering, combined with its highly successful track record of industrial business investments, would help us accelerate Current's growth. We look forward to partnering with the AIP team to further establish Current as a leader in the rapidly growing IoT lighting space."
Clearly, AIP sees opportunity in SSL in general and connected smart lighting in particular. It's easy to forget that LEDs had only penetrated 18% of the lighting market globally and 15% in the US as of the end of 2017. Philip Smallwood, director of research at our sister Strategies Unlimited business unit, made that point at Strategies in Light earlier this year. You can get complete details on the lighting market and projections through 2022 in the Strategies Unlimited report "Global Luminaires Market Update and Forecast 2018."
Still, the point is that there is tremendous growth potential. Smallwood said that in the luminaire space, where Current plays, LEDs will reach 50% penetration by 2022. Clearly, AIP would not have made the deal if the firm did not see the market potential.
"We are thrilled to partner with Maryrose Sylvester and the leadership team to invest in Current's industry renowned engineering, manufacturing, digital, and supply chain capabilities to capture the significant opportunity of energy efficiency and digitalization ahead of us," said Eric Baroyan, a partner of AIP. But the deal may have hinged on Current's push into IoT technologies because Baroyan also said, "We look forward to continuing that legacy by supporting Current's management team on the key growth initiatives, building upon Current's extensive product portfolio and leading digital solutions that are helping customers gain energy savings and greater insights into their environment through a sophisticated intelligent ecosystem platform." Current has indeed been focused on its Predix analytics technology that is the basis of an intelligent ecosystem platform.
Despite the clarity brought to the SSL industry by the AIP acquisition of Current, we'd wonder if there will be confusion as well. Current will still have the right to use the GE brand. Yet GE may sell the GE Lighting business that is more focused on lamps to yet another company that will also have rights to the GE brand. Of course, GE has also allowed other SSL companies to use the iconic brand. A few years ago, we published an article on battery-powered LED lighting and the company Jasco had introduced a line of consumer products that carried the GE brand.
GE is also far from the first player to separate its commercial and residential/legacy sectors where the latter has a heavy lamps focus. Osram famously carved out the LEDvance business. Ironically, LEDvance is now moving rapidly into luminaires. And Osram is moving to exit luminaires and focus on enabling other lighting manufacturers, especially with IoT technology.
---
More on the GE/Current relationship
LEDs Magazine has followed many key business updates along the GE/Current timeline since the originally energy-focused unit launched in the fall of 2015. See how the story has shifted in the timeline below.
October 2015 - Launch
December 2015 – New IT blood in executive suite
April 2016 – Current continues with connected lighting
September 2016 – What about indoor positioning and IoT?
January 2017 – Strategy questions addressed
March 2017 – Pilot project goes down
January 2018 – Shopping speculation
February 2018 – The buying begins
May 2018 – Moving forward with sales strategy
June 2018 – Shifting spotlight to smart lighting
July 2018 – Riding the wave of data and connectivity at Current
This timeline is not a complete representation of all LEDs Magazine coverage of GE's Lighting operations or Current, powered by GE, merely a list of highlighted stories that show the shifts in focus and strategy between the two entities that have occurred prior to the latest acquisition news. — Carrie Meadows, Associate Editor, LEDs Magazine
*Updated Nov. 6, 2018 3:03 PM for additional date detail.