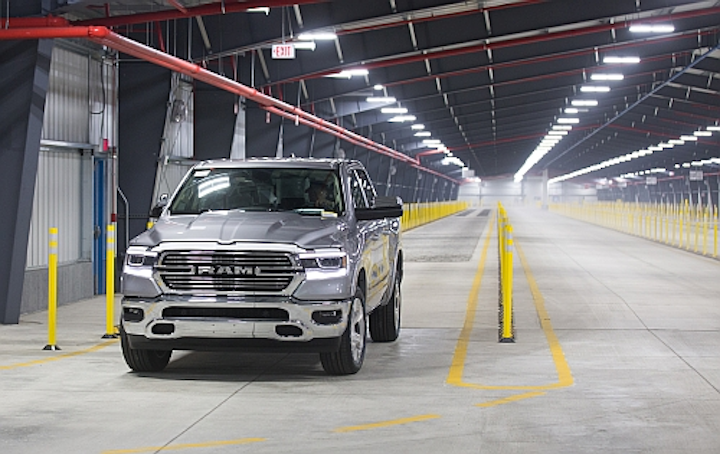 Wireless controls operate autonomously to set LED light levels based on occupancy, and programmatic controls can set levels based on the needs of manufacturing line workers for Fiat Chrysler Automobiles.
FCA (Fiat Chrysler Automobiles) US LLC has announced a major LED retrofit of two Detroit, MI-area automotive factories including a wireless control system for autonomous and programmatic controls. Such intelligent solid-state lighting (SSL) systems can significantly improve energy savings beyond the baseline LED advantage in efficacy — even delivering 90% savings in specific applications such as warehouses. FCA will not realize that level of savings in an automotive factory, but autonomous dimming will provide savings and programmatic controls can boost light levels based on the need of workers.
The two major LED projects took place at the Jefferson North Assembly Plant and the Warren Stamping Plant. FCA said the goal was to drive energy usage down by at least 50%. Moreover, the company believes the control system will allow it to tailor light levels in way that optimizes employee productivity.
"Making the move now to the most advanced LED lights with wireless control capabilities gives us the ability to track our real-time consumption and react, respond, and customize our energy use quicker than ever before," said Kevin Dunbar, corporate energy manager at FCA. "LEDs also mimic natural light, which has shown to increase our employees' comfort and productivity. This transition is just one element that helps modernize our operations while also reducing our environmental footprint and operational costs."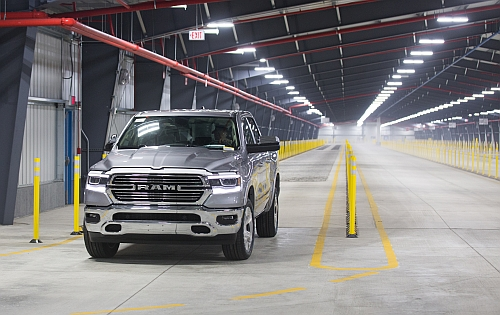 Smart LED lighting systems with wireless controls in two manufacturing plants respond to line workers' needs and provide operational cost savings for Fiat Chrysler Automobiles.
Generally, light levels are set to 100% when a production line is active. The autonomous controls reduce the level to 20% when workers are not present. And in some places, light levels are set based on employee needs — for example, raised when certain tasks are performed and lowered at other times. You can watch a demonstration in a video from FCA North America that shows the occupancy sensing functions responding to employee activity.
The quote above from Dunbar also implies a human-centric lighting angle to the projects, suggesting the LEDs mimic natural light. As coverage from our Lighting for Health and Wellbeing Conference illustrates, variable spectrum can improve alertness, and even serve to improve sleep patterns when employees are at home. FCA did not, however, indicate that the new lights it has installed are tunable.
FCA said the newest projects mean that more than 50% of its manufacturing facilities rely on SSL. The previously retrofitted Sterling Heights Assembly Plant is lit by 12,000 luminaires covering 5 million ft2. FCA said it is one of the largest LED retrofits in the entire manufacturing sector.
Chrysler has also installed LED lighting at two Mopar Parts Distribution Centers, one in Romulus, MI and the other in Winchester, VA. And the company has installed SSL at 87 auto dealerships.
Of course, auto dealerships were an early adopter of LED lighting, first for the energy savings and then later for the quality of light and beam control. More than five years ago, we covered the trend of dealers using directional optics to make the so called front line of cars really pop. And a number of luminaire makers offer special front line fixture models.
*Updated Jan. 7, 2019 7:00 PM for company name correction.