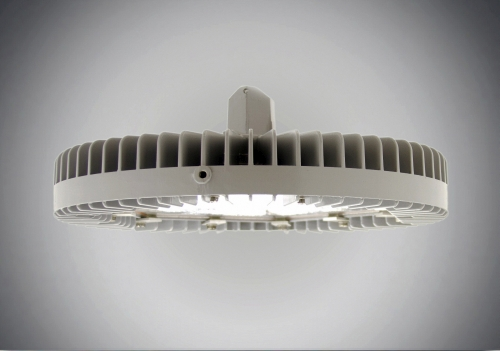 The US automaker will invest $25 million to install solid-state lighting with the goal of both saving energy and improving the lighting quality for its production-line workers.
Ford Motor Company has announced a global initiative that will see the US automaker install LED-based lighting in manufacturing facilities in the US and around the globe. The company is committed to investing more than $25 million to upgrade lighting in factories with solid-state lighting (SSL) fixtures and says that it will ultimately reduce energy usage by 56 million kWh annually.
Ford began installing LED lighting in August at the Dearborn Truck Plant in Dearborn, MI, where the company will manufacture the new 2015 F-150 truck. Ford announced back in March that the new F-150 would feature an all-LED headlamp unit that itself would deliver superior lighting, a reduced power load on the vehicle electrical systems, and longer life.

In total, Ford said it will install 25,000 new LED fixtures in plants replacing high-intensity discharge (HID) and fluorescent lighting. Following the work in the truck plant, Ford will turn its attention to 17 other plants including, but not limited to, the Kentucky Truck Plant in Louisville, KY; the Livonia Transmission Plant in Livonia, MI; the Dearborn Stamping Plant; the Essex Engine Plant in Windsor, Ontario, Canada; the Dagenham Engine Plant in Dagenham, England; and the Oakville Assembly in Oakville, Ontario.
The SSL transition is indeed intended to both reduce energy consumption and improve the lighting for plant workers and comes after an extensive evaluation of LED technology. "Moving to LED gives us impressive efficiency improvement," said George Andraos, director of energy and sustainability at Ford Land. "Ford worked closely with its scientists and suppliers to investigate and closely follow the rapid development of LED lighting. In 2013, we selected Dialight, a leading LED industrial fixture manufacturer with a global footprint, to develop light fixtures that meet Ford's global needs." Ford said the selected products will provide better uniformity, higher average light levels, and better color perception.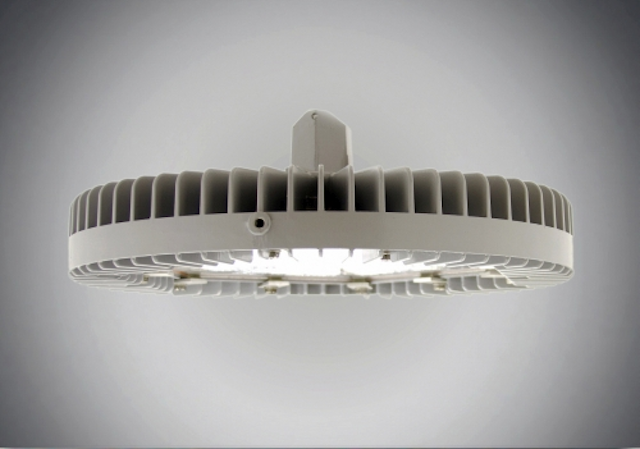 Ford plans global move to LED-based lighting in auto manufacturing plants
"Ford has a deep commitment to the environment," said Donna Inch, chairman and CEO of Ford Land. "By creating outstanding products, investing in the facilities where our employees work, and using such technology as LED lighting, we are helping to promote a sustainable future."
The LED initiative is a part of an energy-reduction program that the automaker launched in 2011 with the goal of achieving a 25% energy reduction by 2016. The company had already achieved a 20% reduction in other programs and the lighting transition will deliver savings that should exceed the original goal.
The company said the projected long-term 56 million kWh reduction is equivalent to power for 6000 homes. The expectation is a 70% reduction relative to the prior lighting that will result in $7 million in annual savings on electricity costs.
"We are extremely pleased to install this leading-edge technology in our manufacturing facilities worldwide," said John Fleming, executive vice president of global manufacturing and labor affairs. "This is a long-term investment in our future that highlights our aggressive approach to lead in environmental improvements and achieve operating efficiencies."
Ford has also been active in moving to solar power with what it says is Michigan's largest solar carport at its Dearborn headquarters. As we covered recently, LED lighting has also breathed new life into solar deployment because energy-efficient LEDs reduce the load that solar panels must support. We covered the trend in a report on the February Strategies in Light conference.