Sun and symbolism inspire disc-shaped LED spotlight (MAGAZINE)
Harald Gründl of design studio EOOS discusses the design of Zumtobel's LED-based Discus spotlight, the shape of which mimics the sun's rays.
Feb 10th, 2011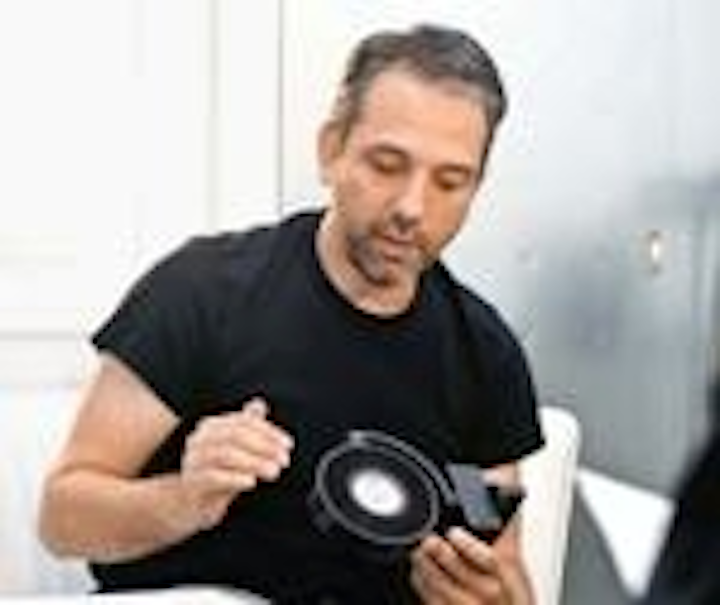 Zumtobel's Discus spotlight series was designed by EOOS, a Vienna, Austriabased design studio, which has been a long-standing partner of the lighting company. The design ensures purely passive cooling of the central LED module, in addition to very compact dimensions and a distinctive appearance.
The unmistakable shape of the Discus spotlight series reflects the familiar perception of the sun – a disc with radiallyarranged rays. In this case, the "rays" are the blades of a passive cooling attachment, ensuring a long service life for the central high-performance LED module. With a depth of only 28 mm, the luminaire is extremely flat, and the compact, unobtrusive design of the track box adaptor conforms to the spotlight's minimalist nature. The spotlight series won an iF product design award in 2010.
++++++
This article was published in the February 2011 issue of LEDs Magazine. To read the full version of this article, please visit our magazine page, where you can download FREE electronic PDF versions of all issues of LEDs Magazine. You can also request a print copy of LEDs Magazine (available by paid subscription) and sign up for our free weekly email newsletter.